About Sweet's Decor
At Sweet's Decor, we're known for our long-established expertise. Founded in 1980, our store has been proudly serving the residents of Renfrew and the surrounding areas for more than 40 years. We pride ourselves on being a name that people can trust, and we're pleased to offer the highest quality paints, wallpaper, and stains available.
Founded by Ralph Sweet Sr. on February 1st, 1980, Sweet's Decor started as Colour Your World. In 1981, the name Sweet's Decor was coined and is now a long-standing name in the community. Ralph Sr. ran the store from 1980 until 1991. He then ventured to open a Sweet's Decor in St. Cloud, Florida in June of 1992. However, our Renfrew location remained a family-owned location — operated by Veronica Sweet from 1992-1996.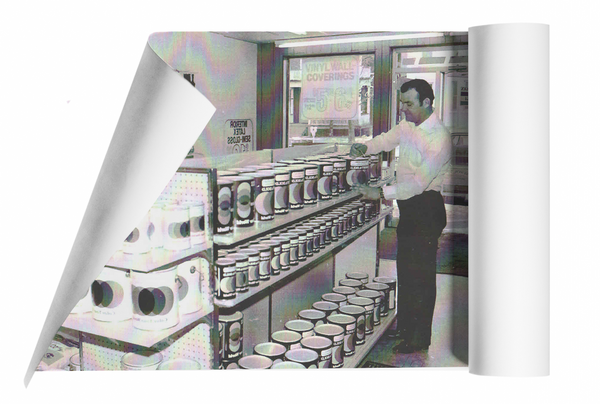 Family Owned & Operated
The Sweet's family continues to own and operate Sweet's Decor with Ralph Sweet Jr. as the current owner and operator. Ralph Jr. worked his way up the ranks in his family's business from stock boy to manager, and he's pleased to carry on his father's legacy as the owner.
When you shop at Sweet's Decor, you're taking part in an enduring piece of Renfrew's history. We're proud to be a well-established part of our community, and we love serving home and business owners alike to ensure they have the paint products they need.
Stop in today and shop the quality paint, wallpaper, and stain collection at Sweet's Decor. We look forward to seeing you.
What Are You Waiting For?